About Me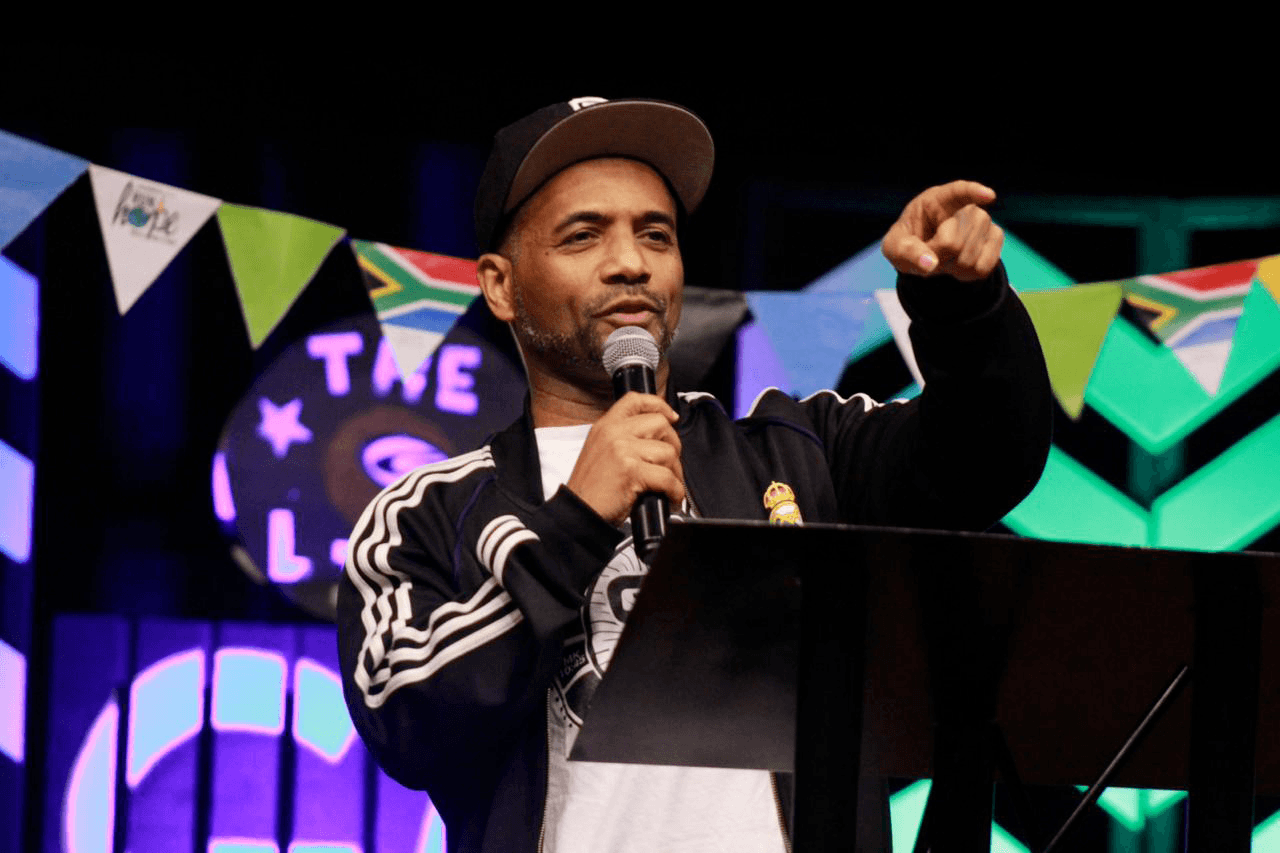 I have been producing music, radio ads, commercials and voice overs for about 25 years now.
Before I gave my life to Jesus I used to like to rap and I loved hip hop.
In 1987 I gave my life to Jesus Christ and formed a Christian Rap Group. Then little by little God started developing other gifts in talents in me that had to do with music.
In the 90's started making beats with a Yamaha drum machine. I then got interested in learning the keyboard and eventually learned how to play. It was around this time that I sold my car and purchased a reel to reel 8 track and starting recording projects.
When I was a youth pastor in Albuquerque, New Mexico, I had the privilege of recording radio commercials for my church, as we would announce our events on secular radio. 
In 2003 I moved to San Diego and went on to host a Radio Show in San Diego, California with T-Rock and Sam Dog entitled "IN THE ZONE" Radio show. We didn't just want to have a traditional
Gospel Radio Show, we wanted something that the world would be attracted to. So I took on the challenge and started producing intros, sweepers and jingles for our show.
In 2010 I became a Missionary with my church in Cape Town, South Africa.
In 2017 I was asked to host a local radio show for my Church here in Cape Town, South Africa on CCFM one of the most popular Christian Stations in South Africa. You can hear it on Wednesdays at 12:00PM SAST. I produce the Radio Commercials, Dj Drops and Jingles for the entire show from my Studio.
That is a little bit about myself and how I got started making Dj Drops, Radio Sweepers and Commercials. 
I ALWAYS AIM AT PRODUCING A HIGH QUALITY PRODUCT AND IT WOULD BE A PRIVILEGE TO SERVE YOU 
ARE YOU A GOSPEL DJ OR
GOSPEL RADIO STATION?
​​​​​​If there was one word to describe your Radio Imaging would it be "Outdated?"
OUR MISSION
At Gospel Dj Drops our mission is to help Gospel Radio Stations take their Radio Imaging to another level. Whether it be through providing High Quality Dj Drops, Top Notch Station Id's, Funky Fresh One Liners, Up to date Radio Sweepers or Cutting Edge Radio Drops.
OUR MISSION IS HIGH QUALITY PRODUCTS FOR GOSPEL RADIO STATIONS 
We want to help you spread the Gospel through the air waves by letting you focus on your Radio Show or Radio Station while we provide you with High Quality Radio Imaging.
Are you frustrated with outdated Dj Drops, Radio Sweepers, Station Id's and Radio Drops?

LazyIzzy2016
Fast and high quality!! Delivered as requested and specified, will do tons of future business.

Johnny Trayes
THE BEST ! Super helpful, exactly as I requested and the highest quality. Helping me when I made mistakes and super quick delivery and communication.

DjLongGreen
From the sound, quality, professionalism to the turnaround time, I'm highly impressed!! Thank u for your time & talents!

MackM48
LOVE IT, NEXT TIME I WILL LET YOU WRITE IT BECAUSE IM NOT GOOD WITH WORDS FOR A DROP. I LOVE A BUSY RADIO DROP

FidelZeal
The order was done with some love, well appreciated. and will contact buyer for next DJ drops. I forget to mention this. good dialogue gets u the best deals from him.

MogRex
You are really good with what you do, you are sure getting 5 star especially for your free drops. God Bless You
Get 29 Free Drops 
Please enter your email to claim the drops. We will also add you to our mailing list.
I would love to send you 29 Free High Quality Gospel Dj Drops for your Radio Show or Station.
SirHobson
Pastor Dre was a complete joy! His work is flawless and he makes sure that his customer get what he wants.

RadicalPrayzEra
Pastor Dre has just gained a return customer. Thank you, thank you, THANK YOU. Peace and Blessings to you sir……

Djkevoh
Outstanding Experience!..
CONNECT WITH ME
© Gospel Dj Drops.com {tcb_current_year} made with Thrive Architect. Disclaimer