Dj Drops Special!

Get all of our Gospel Dj Packs 25% OFF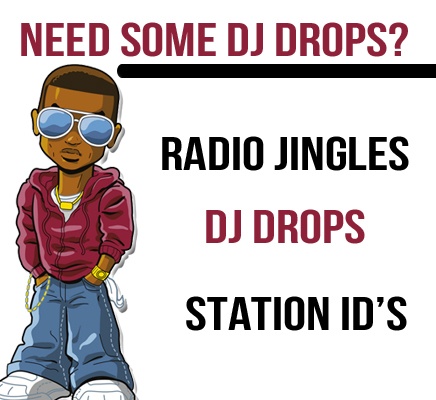 Gospel Dj Pack – Volume I ($7.99) –
$6.00
The Gospel Dj Pack – Volume I The Gospel Dj Pack Volume II is here and this pack is full of over 29 High Quality Gospel Dj Drops, Radio Sweepers, One Liners and more. If you are a Gospel Dj, Gospel Radio Station, or have a Gospel Radio show then you need to check out this Dj Pack
Gospel Dj Pack – Volume II ($7.96)
$6.00
The Gospel Dj Pack – Volume II The Gospel Dj Pack Volume II is here and this pack is full of over 15 High Quality Gospel Dj Drops, Radio Sweepers, One Liners and more. If you are a Gospel Dj, Gospel Radio Station, or have a Gospel Radio show then you need to check out this Dj Pack.
Gospel Dj Pack – Internet Edition ($7.99) –
$5.50
This Gospel Dj Pack is Fire…This pack was designed for the Gospel Internet Radio Station. If you are an Internet Radio Station or you Dj for a Gospel Internet Radio Show then you need to get your hands of this pack. This is Dj Pack is a must have for all Gospel Internet Radio Stations.
Gospel Dj Pack – Voice Drops Volume I ($9.99)-
$7.50
Voice Drops Volume I is Fire… A voice drops is a short audio clip that is usually about 3 to 7 seconds long. These are High Quality files that can be played in between a song set or in between shows to add a little spice to the mix. When a dj plays a voice drop it also helps to smooth out the transition from commercials.
​
Total Price:
$33.93

– Get 50% OFF Your Price

$25
If you like our Dj Dops, please share our page with your friends
Copyright -Gospel Dj Drops