Radio Imaging for your Gospel Radio Station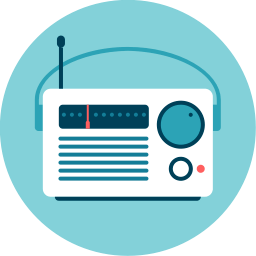 Are you a Gospel Radio Station, Gospel Dj, or have a Gospel Radio show and you are in need of a radio imaging library.
We love to help the urban gospel radio station, old time gospel radio station, and even the urban praise gospel station.
Also, even if you have an internet radio station, we would love to help you out. 
Well at Gospel Dj Drops we specialize in producing Radio Imaging for the Gospel Radio Station. We offer a wide variety of Dj Drops, Radio Sweepers, One Liners, Station Id's and even Custom Dj Drops.
Did we mention that the radio imaging effects that we use are also top notch and will definitely add some uniqueness to your DJ drops.
We know that keeping your listeners attention is very key when it comes to your radio show or your dj mix and having the right voice over talent is crucial.
That is why we focus on making sure that our Radio Imaging packages or cutting edge and relevant. So get rid of those old and outdated DJ drops and make an upgrade today.
Below is a behind the scenes tutorial video of us making a Radio Imaging Dj drop from scratch.
If you are interested in having us produce a Radio Imaging Pack for your Gospel Radio Station, your Gospel Dj Mix or your Gospel Radio show.
You can connect with us at www.gospeldjdrops.com or just click the button below.We have affordable prices. As a matter of fact, we have packages that start at as low as $5. Yes that is correct $5.
I just did some searching on the internet for prices for Radio Imaging and I saw a package being promoted for $50 for some Dj Drops. WOW!!!!
Yes I know Dj Drops are important and they help and freshness to your station and your mix, but do they really need to be that expensive?
At Gospel Dj Drops our mission is to help Gospel Radio Stations take their Radio Imaging to another level. 
Whether it be through providing High Quality Dj Drops, Top Notch Station Id's, Funky Fresh One Liners, Up to date Radio Sweepers or Cutting Edge Radio Drops.
OUR MISSION IS HIGH QUALITY PRODUCTS FOR GOSPEL RADIO STATIONS 
We want to help you spread the Gospel through the air waves by letting you focus on your Radio Show or Radio Station while we provide you with High Quality Radio Imaging.
Blog: Radio Imaging for the Gospel Radio Station