Are you a Gospel Dj in need of some High Quality Custom Dj Drops that will take your Gospel Mix to another level?
Well, look no further you have come to the right place. Many Gospel Dj's and Radio Stations rely on Gospel Dj Drops for their Radio Sweepers and Radio Imaging.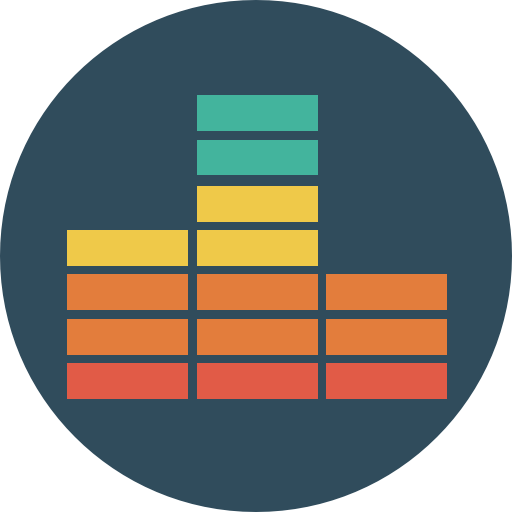 What is a Dj Drop?
A DJ "drop" is a pre-recorded voice sample in MP3 format or other audio file that is used to identify the DJ, announce the radio station or give hype to a Gospel Mix. A DJ "drop" can consist of sound fx, laser fx, stutter fx, pitch shift, and different audio effects such as chorus, reverb, flanger and EQ. Many Dj's use "Radio Imaging" to add flavor to their mix, radio show or radio station in between songs. A High Quality Dj Drop can help Radio Stations and Gospel Dj's stand out from the rest and leave an impact on their listeners.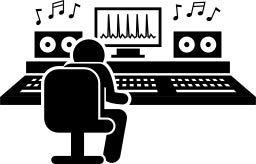 Check out some of our Dj Drops Samples
Radio Drops Samples
A Pre Produced Dj Drop is a short audio file usually consisting of about 7 seconds in length or shorter. These are pre-produced scripts that we have put together for you. We have done all the work for you. All you have to do is load the Radio Sweepers into your play list and your are ready to go.
Voice Drops Samples
A Voice Drop is a short audio clip that usually about 7 seconds in length or shorter. These are High Quality audio files that can be played in between a song set on your Gospel Radio Show, Gospel Mix or your Gospel Station.
Voice Drops can identify the Dj or Radio Station that is playing the Gospel Mix.
Dj Drops Samples
A Custom Dj Drop is a short audio clip that is custom made with the script that you provide. Example: "Hello Family it's your favortite Dj – Dj So Fresh on the Ones and Twos."
A Dj drop is usually around 7 seconds in length or less and can consists of speical fx, stutter fx, pitch shift, chorus fx and more.
Even though Dj Drops can add so much flavor to your mix, not many beginning Gospel Dj's put time and effort into making sure that their mix has some High Quality Dj Drops.
Sometimes they can be looked at as optional and not much time is given to them, but if you want your Radio Show, Radio Station or Gospel Mix to stand out then having your own Custom Dj Drops is the way to go.
Understandably, many Dj's don't have the time or resources needed to put in the work that it takes to have produce nice cutting edge Radio Sweepers. After all the job of the Dj is not to produce Dj Drops, but the job of the Dj is to keep the music playing and convey the message through their music.
That is why we would love to help you take your Gospel Mix to another level by providing you some High Quality – Cutting Edge Gospel Dj Drops.
Let us do all the work of producing the Radio Sweepers, Station Id's, Radio Jingles, and the works while you as the Radio Station and Dj do what you do best.
If you are not convinced of how Radio Imaging can enhance your mix, let me give you a few ways below:
You may ask "What are Dj Drops and why should we use them in our mix?" I will list below why I think they are a must have for the Gospel Dj or Gospel Radio Station that wants to stand out from the rest:
Why you should use Dj Drops in your Gospel Mix…
1They add energy to your mix: Inserting a nice Dj Drop in between songs or commercials can add some much more flavor to your mix.
2Stand out as the Dj: There is nothing that will make you stand out more as the Dj than having a custom Dj Drop with your name in it.
3Stand out as the Gospel Radio Station: There is nothing better to make your Gospel Radio Station stand out than having some High Quality Dj Drops that announce the call letters of your Radio Station. This will give you huge edge over other radio stations.
4A way of advertising: You can use a Dj Drop or Radio Sweeper to advertise a product or an upcoming event.
5Cheaper than a Radio Commercial: A Radio Jingle is a lot cheaper than paying for a 30 second spot. So you can insert this into your Radio Show or Gospel Mix and it will only take about 7 to 10 seconds.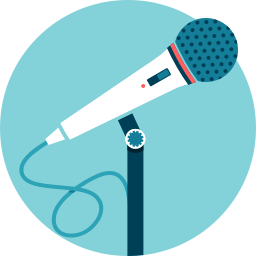 Rule of thumb when you are using Drops:
Rule Number 1: Make sure that your that your Dj Drops are High Quality.
You don't want to play a Dj Drop that sounds un professional because the quality is not good. Remember what you play on your show, in your mix or on your radio is a reflection of you the Dj.
Rule Number 2: Don't over do it when adding Dj Drops to your mix.
As a Dj you don't want to over do it. Playing a Dj Drop in the right place is vital and so is the amount of Dj Drops, Radio Sweepers, One Liners or Jingles that you play. I am sure you wouldn' want to hear a Gospel Mix that has 3 or 4 Dj drops back to back.
So it is important that as a Dj that you know when to insert the Dj Drops as well as how often to them.
I would say you are safe if you insert them after every 3 or 4 songs.
Ok so there you have it. The reasons why we think every Radio Stations and Dj's should have their own Custom Dj Drops, Radio Sweepers, or Radio Jingles.
In this day and age keeping your listeners attention is a challenge, but it is possilbe
Don't be left out when it comes to having that cutting edge, high quality Gospel Mix. Now is the time to take your Radio Imaging to another level and that is why we are here. Let us help you stand out from the rest and get your message out to a world that needs to hear the Good News.
If you have any questions or need some Custom Gospel Dj Drops you can contact us or go to our Gospel Dj Drops order page and we will be glad to assist you.
Blog: Custom Dj Drops for the Gospel Dj