How to make a Dj Drop – Behind The Scenes

Here at Gospel Dj Drops we are excited to be working on the release of The Gospel Dj Pack Volume II.
We just thought that we would give you some behind the scenes footage of the process that we go through when we are making our dj drops.
We specialize in Dj Drops, Radio Sweepers, Station Id's and more. If you are a gospel dj in need of some gospel dj drops, then you my want to check out some of our packages.
We have some of the hottest Gospel Dj drops to hit the market. Our gospel dj drops are made with the gospel dj and gospel radio station in mind. We professionally mix our dj drops and our goal is to make sure that they are of the highest quality.
Here is a video that we put together entitled "How to make a Dj Drop – Behind the Scenes.
Here is what some of our customers have to say:
Work is exceptional as always!
Amazing work as always! Love his work!
It was really professional and it is going to make my mix tapes and radio show hot! And may God bless you in your ministry. I I will be contacting you in the future for more! Thank you so much for the order! I really liked the drops!
Drops were clean and the work was done done quickly.
WHAT GOT ME FIRST WAS THAT HE IS A PASTER SO I GAVE HIM A CHANCE, AND IM VERY PLEASED WITH HIS WORK
[divider style='full']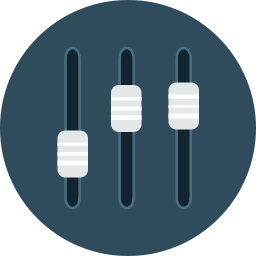 The video that you watched is behind the scenes footage of our new Gospel DJ Pack volume II that hasn't been released yet, this pack is going to have Dj Drops that are guaranteed to take your Radio station or Radio show to another level.
We have just finished producing the pack today and let me just put it to you like this.
The Drops in this Pack or Fire…..
[thrive_link color='orange' link='https://gospeldjdrops.com/the-gospel-pack-volume-ii/' target='_self' size='medium' align='aligncenter']GET VOLUME II TODAY[/thrive_link]
Blog: How to make a Dj Drop – Behind the Scenes